Hepatitis A - HAN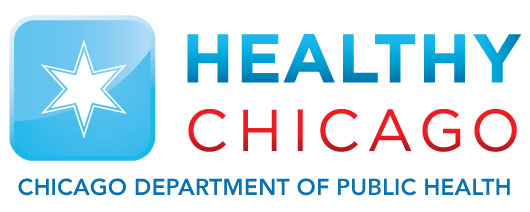 Hepatitis A
Hepatitis A is a highly contagious liver infection caused by the hepatitis A virus. It can range from a mild illness lasting a few weeks to a severe illness lasting several months. Although rare, hepatitis A can cause death in some people. Hepatitis A usually spreads when a person unknowingly ingests the virus from objects, food, or drinks contaminated by small, undetected amounts of stool from an infected person.
Backgound: Since March 2017, the Division of Viral Hepatitis at the Centers for DIsease and Prevention (CDC) has been assisting several state and local health departments with hepatitis A outbreaks occurring primarily among persons who use injection and non-injection drugs, and/or persons experiencing homelessness. Chicago Department of Public Health (CDPH) managed a small cluster of cases in late 2017 and reported on an increase in activity among Men who have sex with men (MSM) [see health alerts] and continues to monitor reports of hepatitis A closely given the rapid growth of outbreaks across the country (links to updated case counts). The 2017-2018 outbreaks continue to have high rates of hospitalizations and death compared to previous hepatitis A outbreaks in the US, especially among individuals with pre-existing chronic liver disease. Timely reporting and continued vaccination of high risk groups is necessary to prevent a hepatitis A outbreak from spreading to Chicago.

Symptoms: Symptoms of hepatitis A include a viral prodrome of fatigue, malaise, fever, muscle aches, followed by nausea, vomiting, diarrhea (more common in children), abdominal pain and hepatitis (elevated serum aminotransferase levels) which can be associated with darkening of urine, pale-colored stools, and yellowing of the skin (jaundice) and/or eyes (scleral icterus). The most common symptom in adults is jaundice (>70%). Transmission occurs by fecal-oral route. Liver failure and death are more likely to occur in persons over the age of 50 years and those with chronic liver disease.

Prevention: In order to protect Chicago's highest risk individuals, CDPH is asking all adult healthcare providers to vaccinate the following high risk groups with any hepatitis A vaccine currently in stock:
• Homelessness or transient housing
• MSM
• Persons who inject drugs (PWID) or use non-injection drugs
• History of incarceration
• Persons with chronic liver disease
• Travelers
• Persons with clotting-factor disorders
• Persons who work with non-human primates
• Persons who anticipate close personal contact with an international adoptee
PROVIDERS:
- Have a low threshold to report clinical suspicion for hepatitis A in high risk individuals to CDPH. High risk individuals include persons experiencing homeless or transient housing, men who have sex with men (MSM), PWID or use non-injection drugs, and/or individuals with a history of incarceration.
- Use this Hepatitis A ER reporting form if you are in the ER and have clinical suspicion for hepatitis A in a high risk individual.
- In the setting of national outbreaks, vaccinate high risk patients for hepatitis A now.
- Consider repeating non-reactive (NR) hepatitis A IgM results in one week for clinically consistent cases.

LABORATORIES:

Save all reactive hepatitis A IgM specimens for 30 days.
Information for Vaccinators
For Chicago partners: July 2019 issue of CHART newsletter click here to view document (updated July 25, 2019)
For Chicago partners: April 2019 issue of CHART newsletter click here to view document (updated April 29, 2019).
June 18, 2019 IDPH Hepatitis A Update. Click here for more information.
March 26, 2019 Update: Return of Outbreak-Associated Hepatitis A virus (HAV) to Chicago: New risk for spread since end of 2017-2018 wave, renewed call for cases. Click here for more information.
December 13, 2018 Hepatitis A update: Illinois declares Hep A outbreak click here for more information.
Information for Providers and Patients
Clinical Contact
For Clinical questions please contact:
The CDPH Disease Reporting Number
312-743-9000
Report all cases of hepatitis A to the Chicago Department of Public Health
Contact Communicable Disease Hepatitis Surveillance at (phone) 312-743-9000, (fax) 312-746-6388.
If you have any hepatitis A vaccine expiring soon that you do not plan to use,
please contact ChicagoVFC@cityofchicago.org.
If your organization is interested in receiving Hepatitis A vaccine to administer to high risk populations, please email vaccine@cityofchicago.org or call 312-746-5382 to discuss.
If your organization has the ability and would like to distribute hygiene kits to homeless individuals, please call Donovan Robinson at 312-746-6286.
CDPH Hepatitis A Health Alerts